Commercial Lighting Installation
Whether you're looking to install recessed lighting, track lighting, or task lighting in your workspace, choosing the right lighting quickly creates a dramatic impact on space. Thoughtfully positioned lights show a space's architectural details to the best advantage. As a reputable commercial contractor for over 17 years, Pateco Services LLC has been brightening commercial buildings, inside and out with a wide range of light fixtures. We can help safely and correctly install the best lighting to suit your needs.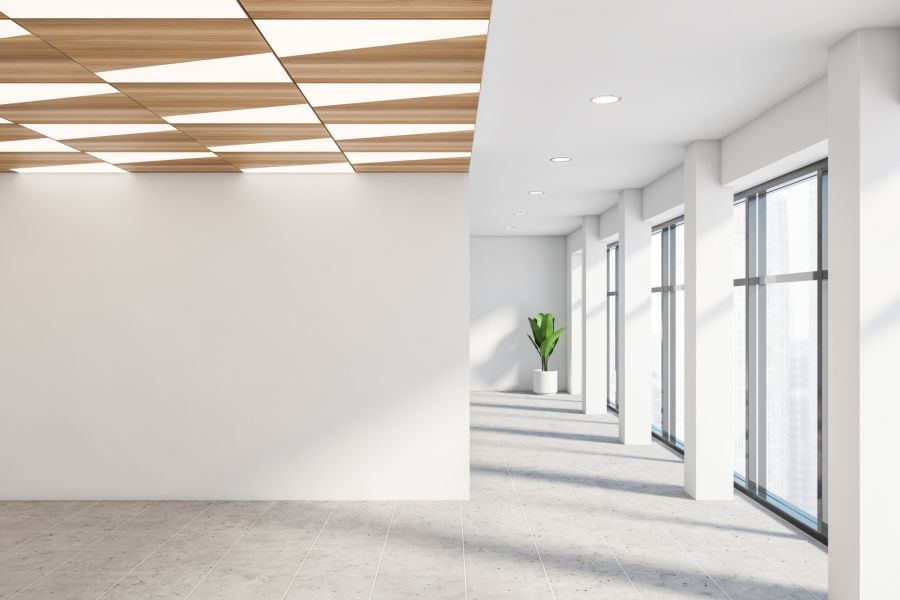 ---
Call for a FREE Quote
---
Installing Accent Lighting to Enhance Office
Lighting affects every detail of your office. Proper lighting also makes it much easier to perform the tasks that the room was designed for in the first place. Accent lighting gives a room style and a decorative touch. Pateco Services LLC provides a wide range of commercial accent lighting installations, such as track lighting, picture lighting, under-cabinet lights, LED tape lights, sconces, outdoor lighting, and more. When you're looking to enhance your commercial building with accent lighting installed by Pateco Services LLC, call (470) 780-4487 for a free quote.
Lighting Installation for Commercial Spaces
There are three types of lighting; general lighting, task lighting, and accent lighting. General lighting will be the main focal point and provide the room with proper illumination. Task lighting is meant for workspaces and productive work completion. Accent lighting is a decorative aspect that creates visual interest for employees and guests.
When preparing to renovate your break room restrooms, foyer, or lobby, planning the lighting is a key component of the design. One of the most common commercial building features to install during a renovation or new construction is recessed lighting. Pateco Services LLC's experts can install all types of recessed lighting that is guaranteed to suit your needs and design taste. Our contractors will work with you to design the type(s) of lighting you're looking to have installed and will complete the lighting installation project in a timely, professional manner. Call (470) 780-4487 for a free estimate.
Types of Lighting & Light Fixtures Pateco Services LLC Installs Include:
recessed lighting
track lighting
lighted ceiling fans
pendant lights
workspace lighting
under-cabinet lighting
picture lighting
outdoor lighting
and much more
---
Call for Fast FREE Quote
---