Vacuum Truck Services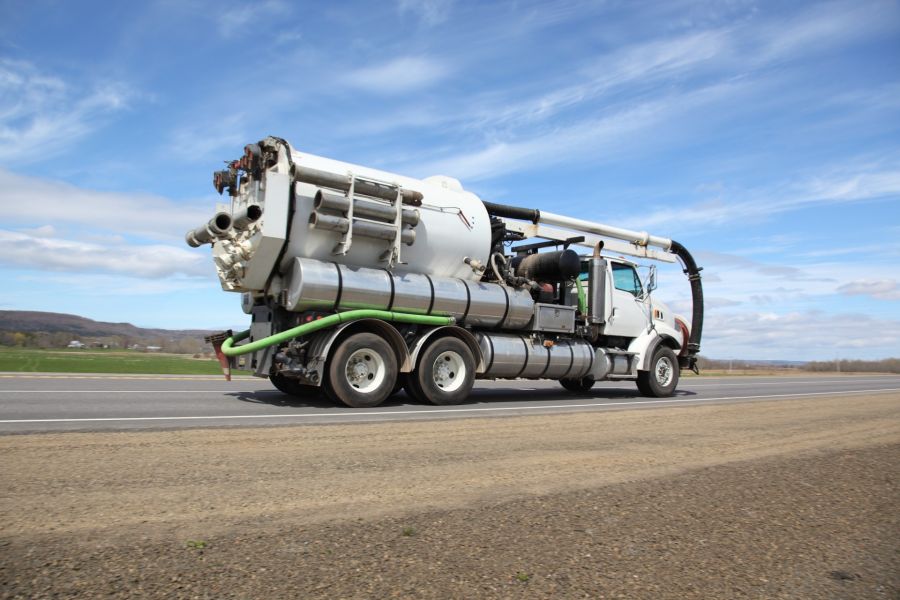 Pateco Services LLC is your one-stop-solution for industrial cleaning and waste management needs. We understand the importance of a clean and safe environment for your business operations. Whether you're needing to remove hazardous substances, sludge, or another type of industrial waste, Pateco Services LLC's experts have the tools and experience necessary. Our vacuum trucks are equipped to handle various types of waste materials.
---
Call for a FREE Quote
---
Vacuum Truck Services for Many Industries
Whether you're in the manufacturing, construction, or oil and gas industry, our Vacuum Truck Services can provide you with a comprehensive cleaning solution. From scheduled maintenance to emergency spill response, we have the expertise and resources to handle any situation promptly and efficiently. Contact us today to discuss your industrial cleaning needs and discover how our Vacuum Truck Services can benefit your business. Trust us for reliable, professional, and cost-effective solutions that keep your operations running smoothly.
Pateco Services LLC's Vacuum Truck Services
Cleaning out drains, trenches, and pits
Oil water separator cleaning
Holding tank pumping
Waste tank plumbing
Industrial water disposal
Catch and drainage basin cleaning
Sand, grit, and grease trap cleaning
And More
Choose Pateco Services LLC for Vacuum Truck Services
Pateco Services LLC's experts prioritize customer satisfaction, setting us apart from the competition. Our technicians are equipped to handle a range of vacuum truck services. We strictly adhere to industry regulations and follow best practices to guarantee a secure and risk-free environment during the cleaning process. Our vacuum trucks are regularly inspected and maintained to ensure their optimal performance, reducing any potential downtime and maximizing productivity.
---
Call for Fast FREE Quote
---